ABILITY LEVEL:
A rider's ability level is the first factor that should be considered when picking out a snowboard. If a rider is more of a beginner, a forgiving board with softer flex and a true twin shape is a good place to start. This will prevent the rider from having difficulty controlling the board while they are learning the basics. Also, a rocker board is easier to learn on than a full camber board because it will feel less "catchy" when learning turns. Beginners will also want a board that is capable of doing a little bit of everything since they do not know what direction they want to go in yet with their riding style. A less aggressive all mountain board is a good place to start. A more advanced rider has more options that will work for them. Generally speaking a more advanced rider can handle a stiffer, more aggressive board for going faster and handling steeper terrain. But, depending on what kind of riding they are doing, they can pick from a multitude of board styles. This brings us to the next criteria for picking a board: riding style.
Forgiving Option:
The Arbor Westmark Rocker is a twin freestyle and park-oriented shaped snowboard with a rocker camber profile tip to tail. The rocker profile makes the board less "catchy" and more forgiving for learning turns. In addition, this board is relatively flexy (5/10) meaning that the board will handle more easily at lower speeds, again making the board more forgiving.
Learn More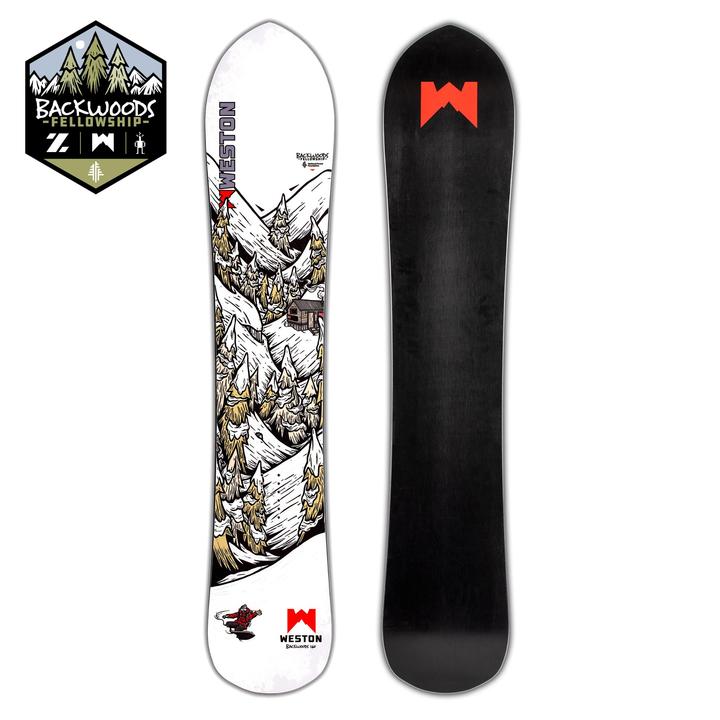 Aggressive Option:
The Weston Backwoods is an aggressive all-mountain board due to its stiffer flex, directional shape, and aggressive sidecut. It has an early rise rocker in the nose to help float the powder, and camber in between the feet for railing turns and charging hard.
Learn More
RIDING STYLE:
It is important to consider what type of riding a rider primarily does and the way in which they ride terrain. For example, a "hard-charging" rider that likes to go fast and hit features hard will likely enjoy a stiffer, more responsive board that can handle higher speeds and bigger jumps. A rider that has more of a "skatey" style will most likely enjoy a board that is slightly less aggressive and is more maneuverable, flexy, and "playful" for getting into tight areas and hitting lots of little features along a run.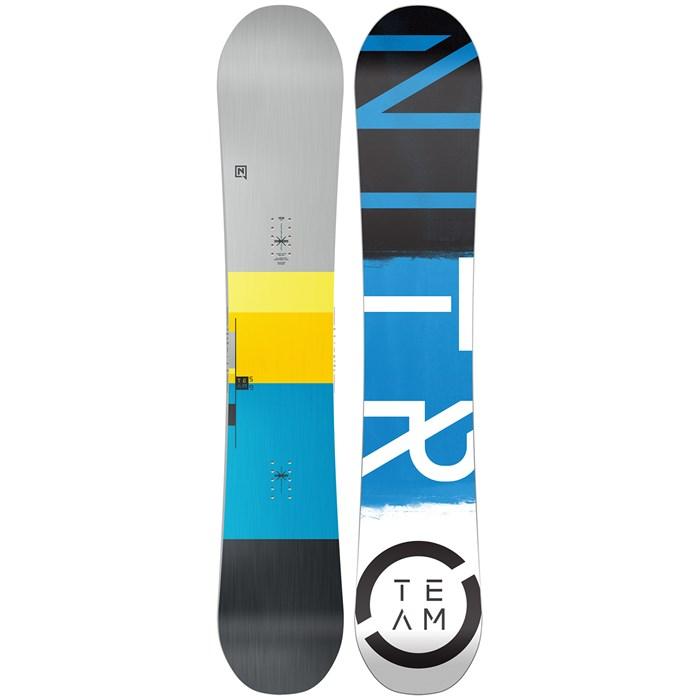 "Skatey" Option:
The Nitro Team Gullwing will have skatey, poppy, freestyle feel to it. It has a skatey feel due to its symmetrical shape and "springy" core. It is comfortable to ride both forwards and backward and it pops jumps well. However, this board still rides all-mountain exceedingly well due to its mixed camber profile. The rocker in the nose, tail, and between the feet help it float in deep snow, and the camber underneath the feet provides a good edge hold on groomers.
Learn More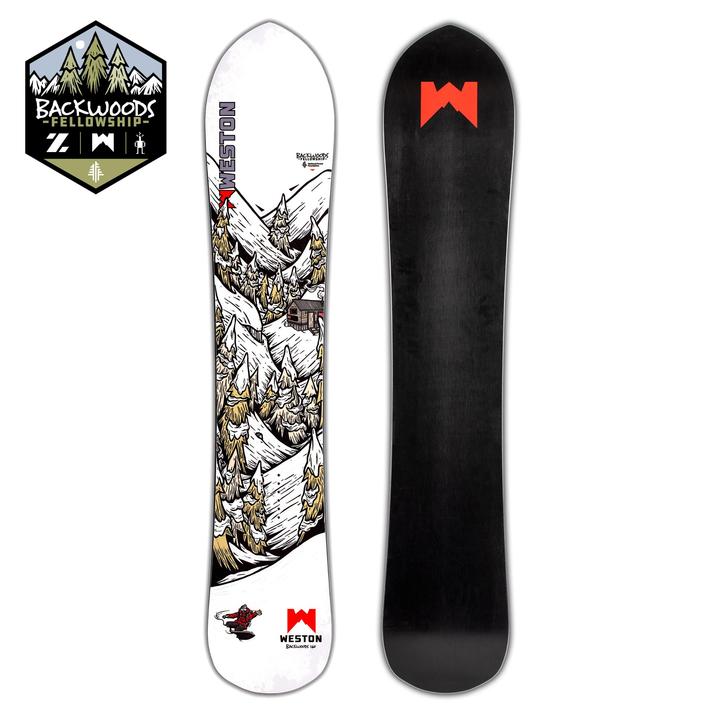 "Hard Charging" Option:
The Weston Backwoods will have a more hard-charging feel due to it being stiff, having camber underfoot, and an aggressive sidecut, providing a more responsive turn.
Learn More
TERRAIN:
What kind of terrain a rider will be primarily riding is an important factor when choosing a board. If a rider is mostly going to be taking laps in the terrain park, a park-oriented board is going to be a good choice for them. If a rider is mostly going to be riding groomers at the resort and occasionally getting into the trees, an all-mountain board is a good choice. If a rider is going to be riding an advanced mountain with deep snow and lots of backcountry access then a more powder-oriented all mountain setup will work well for them.
If you have more in-depth questions about what board you should be considering, always feel free to give us a call at the shop (360) 526-2181. We love helping people figure out their perfect setup for them!