FAQ: WHAT SNOWBOARD BINDINGS SHOULD I GET?
Weight: How heavy a rider is effects what binding they should get. If you are a heavier rider, you will want a stiffer binding that is known for being more durable so that the binding is responsive under your weight and does not break. If you are a lighter rider, you want a binding that isn't too stiff to flex under your weight. Otherwise, the bindings will feel difficult to handle.
Experience Level: The experience level of the rider is an important factor when choosing a binding. Generally speaking, a more experienced rider is going to want a stiffer, more responsive binding that can take a beating. A less experienced beginner level rider will want a softer, more forgiving, binding.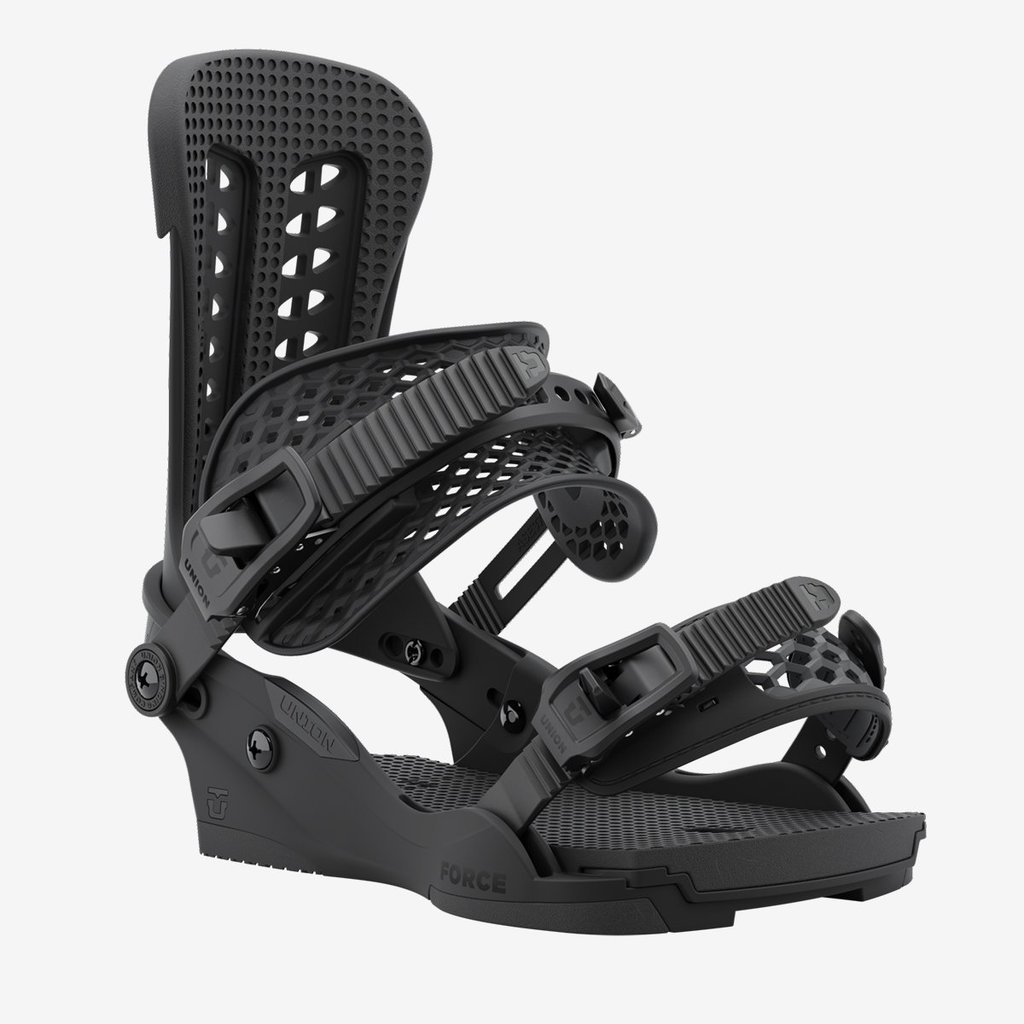 The Union Force is a great option for larger riders that put more wear and tear on their gear.
Learn More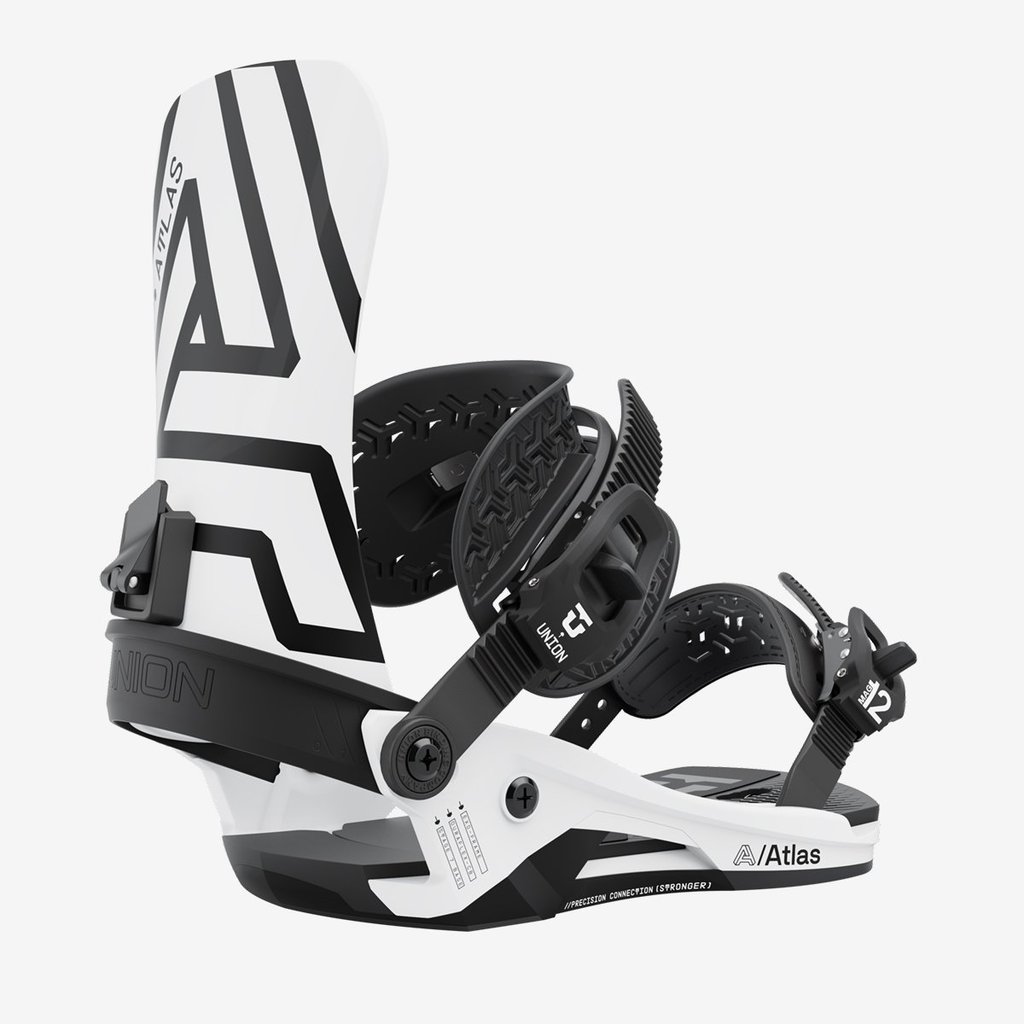 The Union Atlas is a great binding for more experienced snowboarders looking for more responsiveness out of their setup.
Learn More
Riding Style: What terrain the rider will be utilizing the bindings for, and what kind of riding they will be doing plays into what binding they should choose. For example, if a rider is mostly doing terrain park laps at the mountain they will want a softer, more forgiving, binding for landing tricks. If a rider is mostly riding all-mountain or big mountain, they will want a binding that is a bit stiffer that can handle more varied terrain.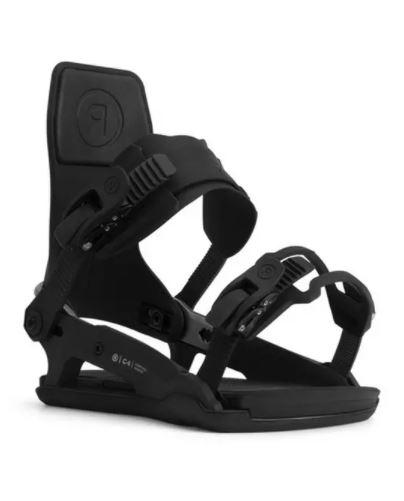 The Ride C-6 is another good option for a park rider, or a more intermediate level all-mountain rider that wants a playful, but hard-charging feel in their bindings.
Learn More
Boot Size: What size boot a rider wears determines what size binding they should get. All binding companies' size ranges vary slightly, so it is important to check the size ratings for each binding you consider buying.
Example of how factors play together: An intermediate level rider that wants to improve their skills to the advanced level is looking for a new binding for all mt. riding, including some terrain parks. They weigh about 150 lbs and want something that will last them a long time. They wear a size 9 men's boot. A good option for this rider would be the Union Force size medium. The binding will be forgiving enough to allow for continued skill progression, but stiff enough in the base plate and high back to accommodate more advanced hard-charging riding. Union also comes with a lifetime warranty on their base-plates, heel cups, and high-backs, so the rider can get a lot of life out of the bindings as they progress and put wear and tear on them.
If you still have questions about what snowboard bindings you should get, feel free to give us a call at the shop (360) 526-2181. We love helping people pick out the right gear for them!