FAQ: WHAT SIZE SNOWBOARD SHOULD I GET?
Rider Height: The first factor to look at when picking out the size of a board is the rider's height. Old-school mentality in sizing a board dictates that if a board standing verticaly comes up between a rider's chin and nose than the board fits. While this is a good place to start, there are more factors that play into choosing an appropriate board length.
Rider Weight: A riders weight also effects what size board they should ride. A lighter rider can get away with riding a smaller board because it will take less surface area to float them in powder and will remain stable at higher speeds. A heavier rider will require more surface area to float them in deeper snow and a longer length to maintain stability.
Boot Size: Boot size effects how wide of a board a rider should purchase. Riders with larger feet need a wider board so that they do not get "toe drag" when making turns. Typical boot sizes that need to consider a wide board are 10.5-11. If you have a boot size larger than 11, you definitely need a wide.
SNOWBOARD WIDTH & BOOT SIZE CHART

Board Style: Some kinds of boards can be ridden shorter than others. For example, a wide directional powder board can be ridden much shorter and still float a rider of a wide weight range due to the wider base and the effective edge typically being longer. Two important factors that alter the general sizing guideline are a board's camber profile and width. Generally speaking, the more rocker a board has, the short it can go because rocker tends to ride with a bit more surface. Rocker rides with more surface area because your tip and tail come up instead of dipping down into the snow. The wider your board is, the more surface area it has on the snow to displace the rider's weight. So, you can ride a wider board at a short length.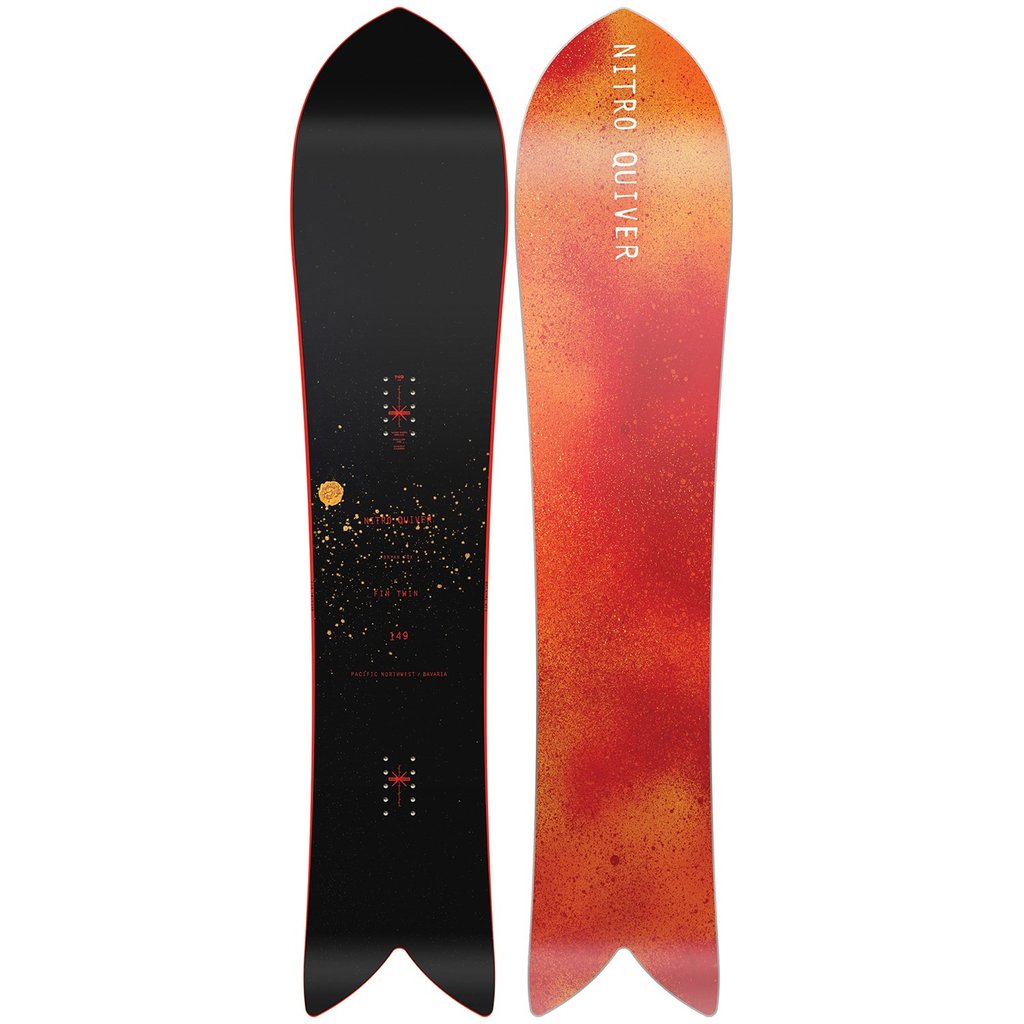 Example Of A Board That Can Be Ridden Shorter:
A board such as the Nitro FinTwin can be ridden at a shorter length and still float well in deep snow due to its wider base, setback stance, and highly directional shape.
Learn More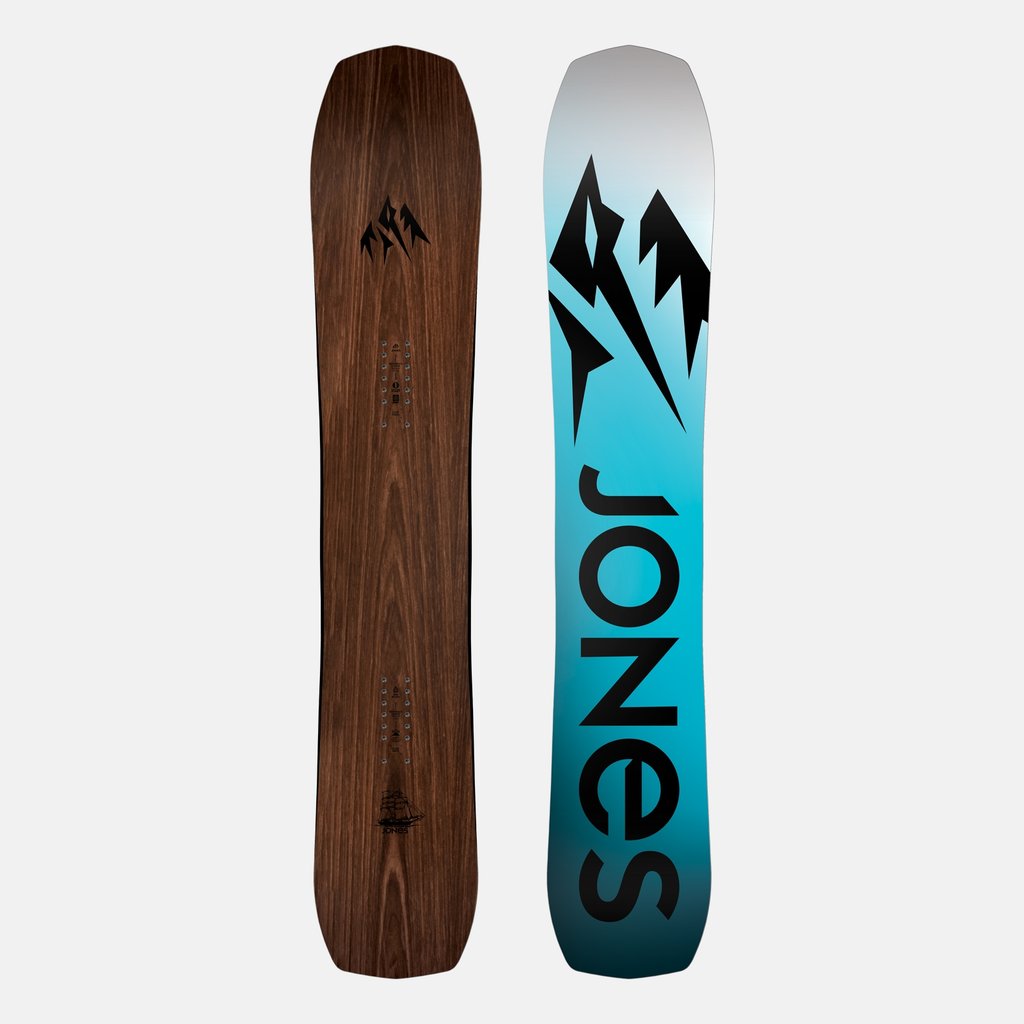 Example Of A Board That Should Be Ridden At A More "Typical" Length:
An all-mountain board like the Jones Flaghship should be ridden in a more typical length range for a rider's height and weight.
Learn More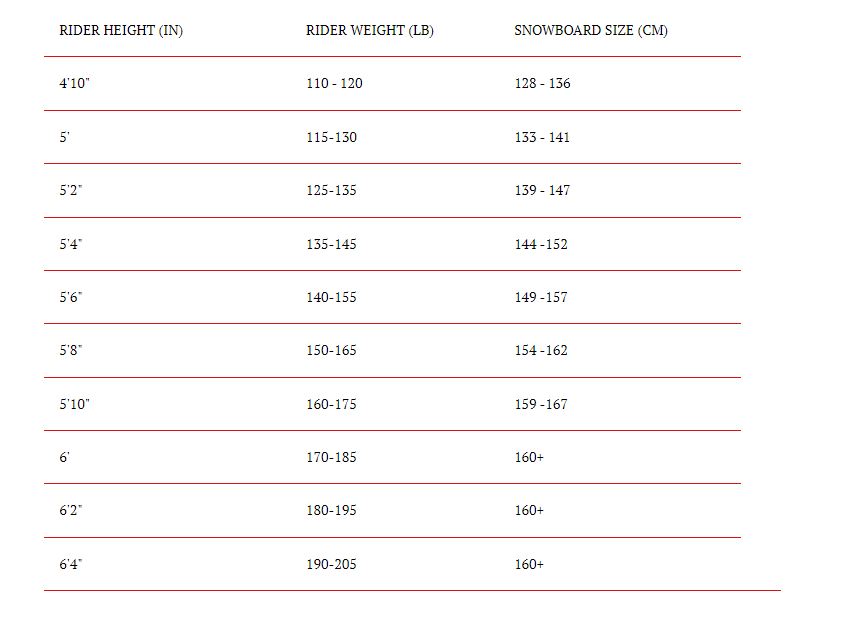 If you still have questions about what size board you should get, feel free to give us a call at the shop (360) 526-2181. We love helping people pick out the right board for them!