HOW TO GET A RANDOM PRIZE CARD:
1. GET A BOARDWORKS TECH SHOP STICKER.
2. PUT THAT STICKER ON YOUR BOARD, SKIS, HELMET, OR CAR.
3. A BOARDWORKS EMPLOYEE SEES YOU WITH THAT STICKER AND GIVES YOU A RANDOM PRIZE CARD.
4. REDEEM YOUR RANDOM PRIZE CARD AT BOARDWORKS TECH SHOP FOR PRIZES RANGING FROM A FREE SHOP KOOZIE TO A FREE SNOWBOARD!
***Admitedly most of the prizes are fun smaller prizes, but there are quite a few large prizes that are absolute HEATERS. And you never know, you could win something sick!***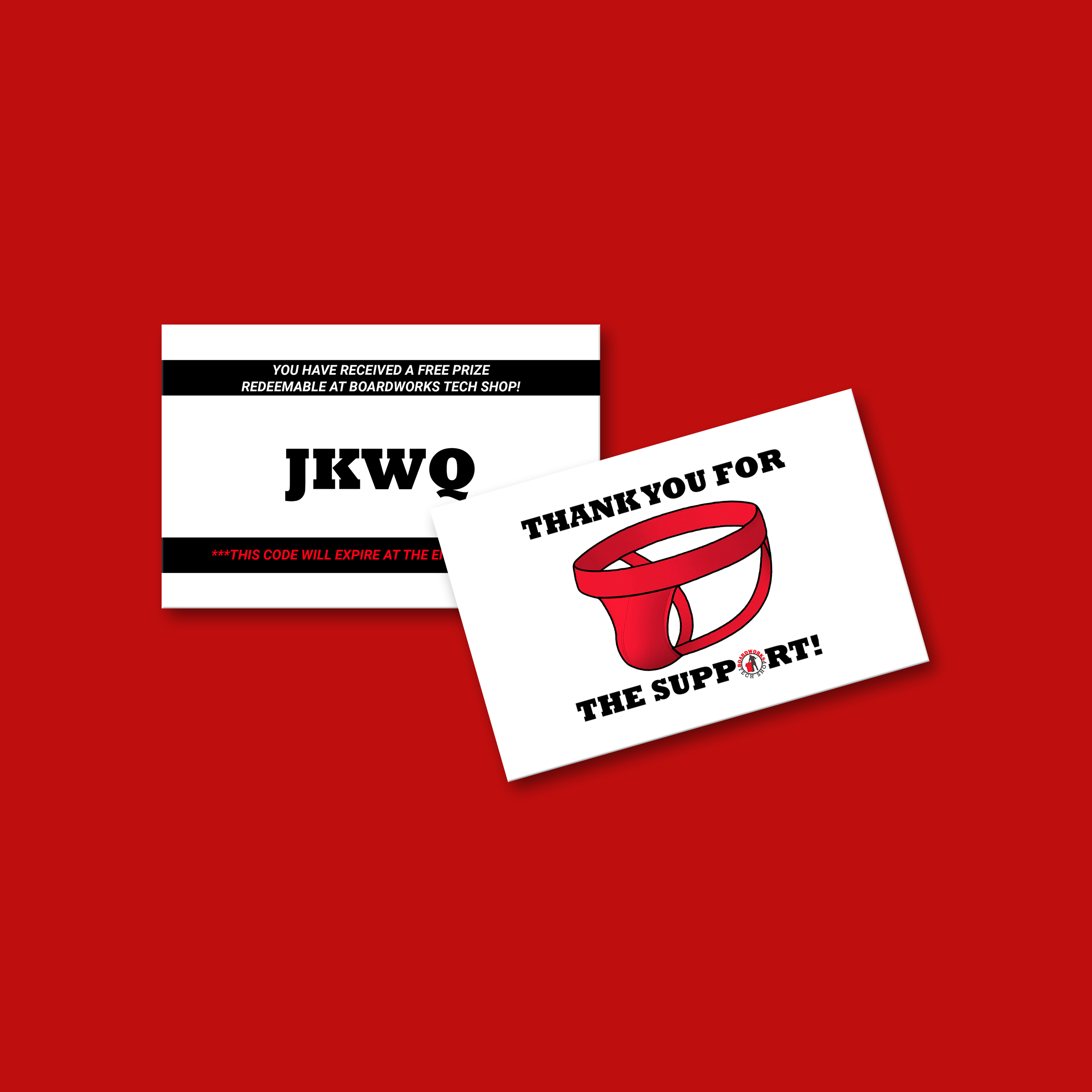 SOME RANDOM PRIZE CARDS LOOK LIKE THIS!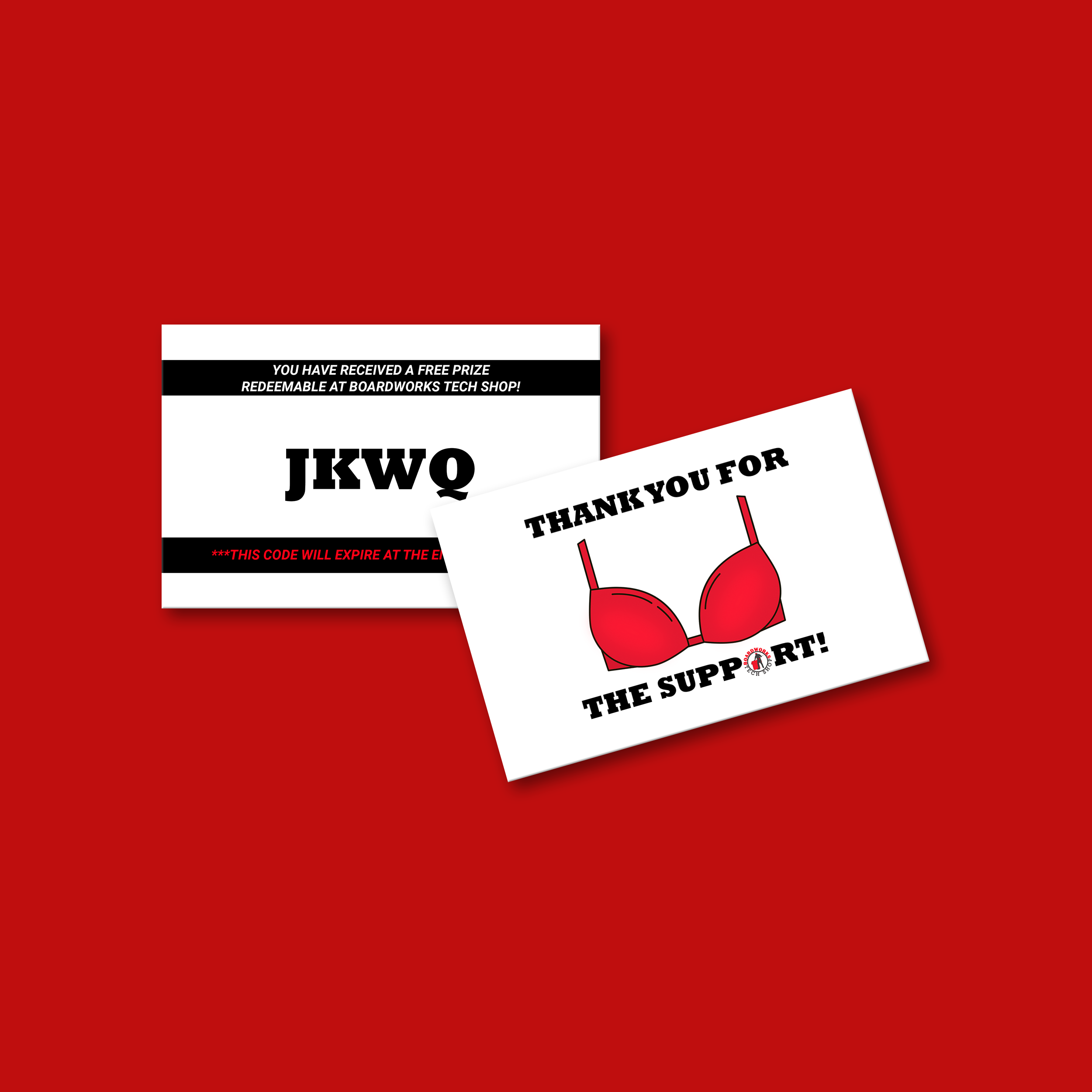 AND SOME RANDOM PRIZE CARDS LOOK LIKE THIS!
This is a fun way for us to say "Thank you for the support!" to our local customers that not only choose to shop with us, but have gone the extra mile to support us by repping our shop with a sticker. We are grateful for such an awesome snowboard community and wish all of you luck!
BOARDWORKS STICKERS:
BTS Shop Sticker - 4"
$2.00
BTS Board Sticker
$2.00